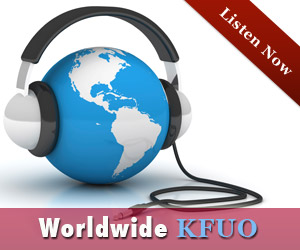 Weekly Bulletin
Select the date to view the bulletin of your choice.
MAIN STREET LIVING NORTH
Main Street Living North(MSLN) is a Lutheran Television Program that is endorsed by the Minnesota North and North Dakota Districts of the Lutheran Church — Missouri Synod. The program is financially supported through the support of the viewers and congregations of the viewing area.

MSLN broadcasts each Sunday at 10:00 am, followed by the children's program at 10:30 am on the following TV stations: KVRR Fargo-Moorhead Channel 15.1, KBRR Thief River Falls-Grand Forks Channel 10.1, KJRR Jamestown Channel 7.1, KNRR Pembina Channel 12.1, and cable and satellite systems carrying these stations.
THRIVENT
Living Generously
We believe everything we have is a gift from God, and that living generously is an expression of our faith. When you become a Thrivent member, you'll get more than financial guidance. You'll also discover new ways to experience the joy of giving.
THRIVENT PROGRAMS HAVE HELPED ZION LUTHERAN MEMBERS CARRY OUT VARIOUS MINISTRY PROJECTS THROUGHOUT THE YEAR.
THE LUTHERAN HOUR - LOCAL BROADCAST
6:00 a.m. --- AM 960 KLTF

6:05 a.m. --- AM 830 WCCO

6:30 a.m. --- AM 1400 KEYL

7:00 a.m. --- FM 94.1 KFML

10:00 a.m. --FM 1380 KLIZ

5:00 p.m. --- FM 91.5 KCFB
ADULT INSTRUCTION
Contact Pastor Gary if you are interested in attending an Adult Instuction Class to become a member of Zion Lutheran Church. This 12 session class will be held on Thursdays from 6:00 - 7:30pm. An invitation to become a Communicant member at Zion will be extended to all non-members who successfully complete this class. The basic Lutheran doctrine and practice of the Lutheran Church - Missouri Synod will be taught. Existing members of Zion are also encouraged to attend. Call Barb at the church office 320.632.5792 to enroll in the class.
PRAYER MINISTRY
​DCO Peter encourages you to pray for your neighbors as you walk the streets in our community throughout the coming months. Peter will have organized COMMUNITY PRAYER WALKS on the last Saturday of the month at 10:00am. We will take time to pause and pray for each other, the ministries of ZION Lutheran Church, and people living in our community. (We will meet at Zion at 9:50am to receive specific directions).
NEWSLETTER
Select the month to view the newsletter of your choice.
FACEBOOK PAGE
Follow us on FACEBOOK. Check out current photos of our activities or be inspired by links to Lutheran Hour Ministry devotions, and so much more.
CURRENT UPCOMING SPECIAL EVENTS
ZION'S TUESDAY EVENING ADULT BIBLE STUDY GROUP - meets at 5:00 p.m. on Tuesday evenings. Our topic for this month is Law and Gospel. All are welcome to join us in Bible study, fellowship and prayer.
COMMUNITY PRAYER MINISTRY
We are looking for people who are willing to join us in our community prayer ministry. Your role would be to pray for specific needs of people that we meet as we conduct a survey to identify the most pressing needs facing our nieghbors.
TRACT OF THE MONTH
Self-Control in an Addictive World: Addiction may be our greatest mental, physical, financial and spiritual challenge. When you cannot find self-control, you cannot experience the joy-filled life you want. If you are having difficulty controlling your behavior, you may have question...this booklet may give you hope for a life that is addition free. ... This booklet is available in the display by the church office or can be sent to you upon request by contacting us at 320-232-3108.
ZION LUTHERAN'S SUNDAY SCHOOL meets after worship on Sunday mornings at 10:15 a.m. All children ages 3 through high school are encouraged to attend. Contact the church office for more specific information and to receive an enrollment form.
Progress is being made on our new Fellowship Hall. The walls are up and the roof is on. Workers are pouring sidewalks and installing the wiring for the kicthen and lighting. To see current photos of the project go to https://www.facebook.com/zionlf.
EVERYONE HIS WITNESS
We are currently teaching a six sesson course on personal outreach training during the Adult Bible Class hour on Sunday mornings. This new training material has been developed by the Lutheran Church Missouri Synod and is designed to equip EVERYONE to easily share their faith within their community. Contact DCO Peter at mrpjkeyes@yahoo.com if you would like to enroll in a future class.
WEDNESDAY EVENING LENTEN MEALS
You are invited to join us for a fellowship meal every Wednesday evening from February 14 to March 21. The meals are served by various groups within our congregation from 5:00pm - 6:00pm. After the meal you are also invited to stay for the evening worship at 6:30pm.
PURPOSE STATEMENT:
ZION is a growing, caring, community of believers in Jesus Christ who strengthen one another through prayer, fellowship, and participation in Word and Sacrament ministry to bring others to Christ.
WE WOULD LOVE TO HAVE YOU JOIN US
This page highlights current events and provides links to our weekly bulletin and monthly newsletter. You are welcome to check out the church calendar here or by going to the drop down menu at the top of the page.